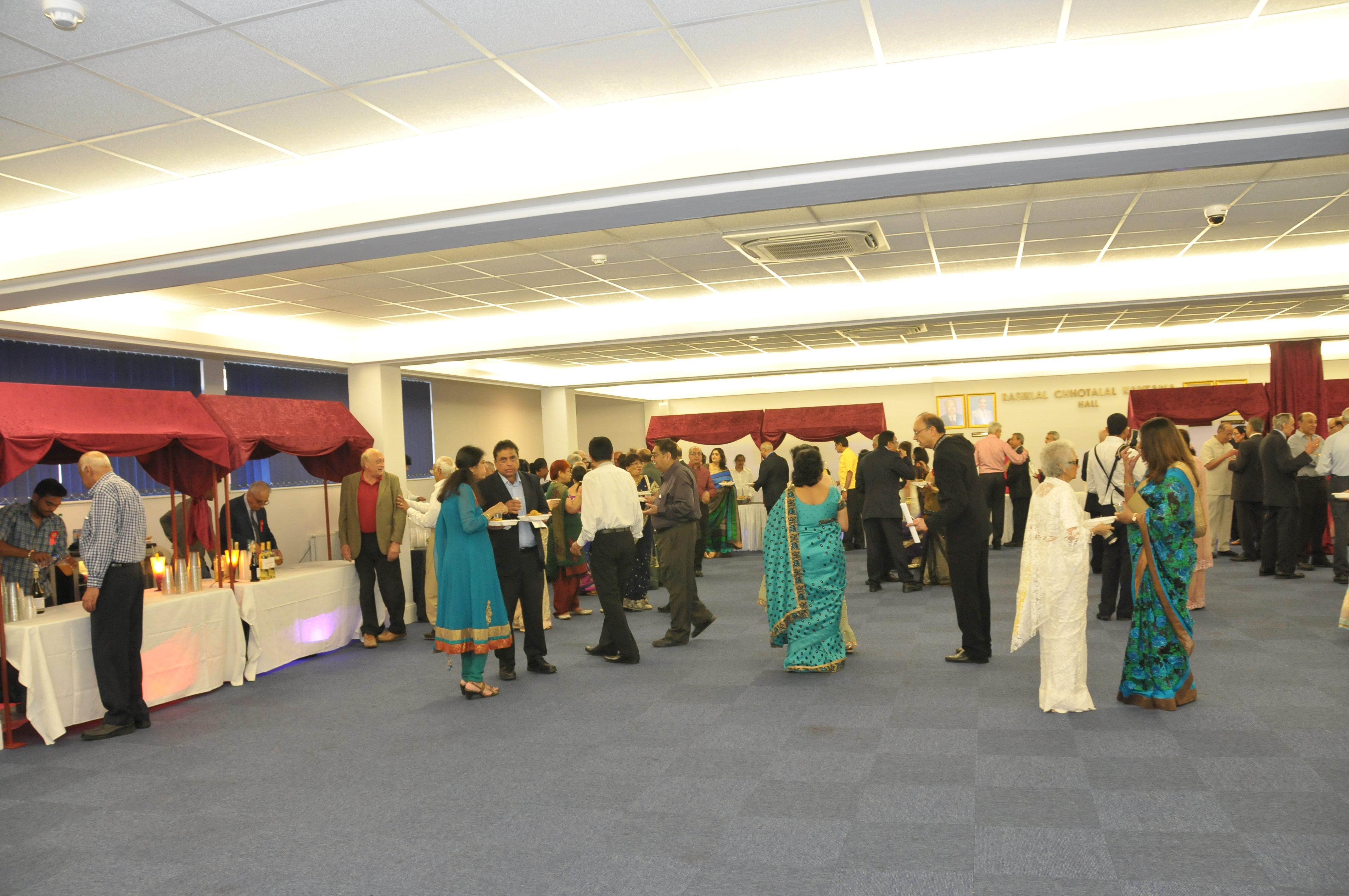 The Blue Room Suite at Dhamecha Lohana Centre is a flexible and self contained function room that can accommodate up to 500-600 people in theatre style seating and up to 250 in a banqueting style seating. The function room can be divided into 2 sections for smaller meetings or for use as a meeting room one side and for refreshments on the other.
The suite is served by its easy access to the lower ground kitchen and also has its own portable bar and it is ideal for conferences, small meetings, weddings, shows, parties and even religious events.
As well as accommodating events for outside private hire, the Blue Room is also used for events organized by the Lohana Community North London.
Theatre style seating capacity 500-600 people
Banqueting style seating capacity up to 250 people
Car parking for 100+ spaces
Portable stage available upon request